ICSEE 2021
2021 5th International Conference on Sustainable Energy Engineering
February 3-5, 2021 丨Virtual Conference
2021 5th International Conference on Sustainable Energy Engineering is scheduled to be in Singapore during February 3-5, 2021. But, due to the unspecified COVID-19 global pandemic and travel restrictions, the organizing committee has decided to host it as an all-virtual event via Zoom and changed to February 26-28, 2021. The complete program is taken place on-line, including the keynote address and the regular conference talks.
ICSEE 2021 accepted papers have been included into IOP Conference Series: Earth and Environmental Science (EES), and indexed by Scopus.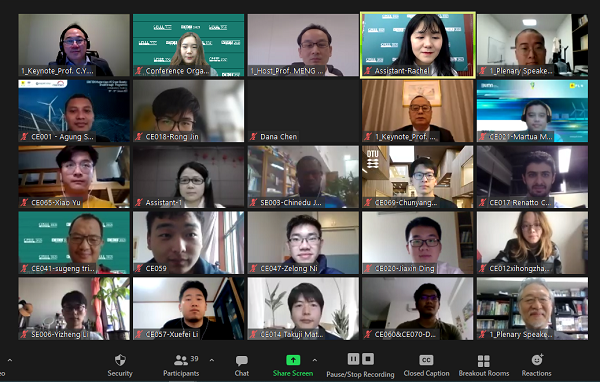 Prof. Bikash Pal (IEEE Fellow), Prof. C. Y. Chung (IEEE Fellow), Prof. Yonghua Song (IEEE Fellow), Prof. Masayuki Morimoto, Prof. Ryuji Matsuhashi, Prof. He Cai, Assoc. Prof. Akira Nishimura, Assoc. Prof. Koki Ogura and other distinguished scholars for sharing their deep insights on future challenges and trends in the conferences.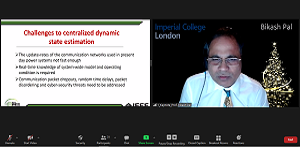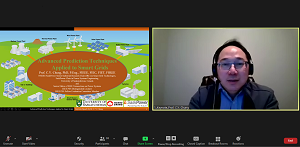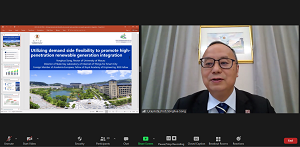 Moreover the conference was composed of 6 technical virtual oral sessions, topics coverd: Virtual Session 1: Power Electronics Technology and Application; Virtual Session 2: Mechatronics; Virtual Session 3: Electrician Theory and Key Technology; Virtual Session 4: New Energy Utilization and Development; Virtual Session 5: Electronic Information and Engineering, and Virtual Session 6: Power System and Smart Grid. Each parallel session went through smoothly and a "Best Presentation" award was issued at the end of sub-conference, with the support of session chairs.